The Best Auto Detailing Lug Nut Brush
We just launched a lug nut brush!
The Karma Car Care Lug Nut Brush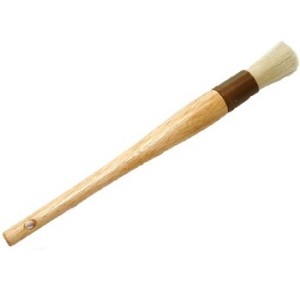 This is one of our favorite brushes and we are so happy to be able to carry it now.  This brush features boars hair which is known for being very gentle (especially on painted surfaces).  It is also metal free, so it won't rust.  If you are looking for a lug nut brush, then look no further, you have found the best one out there.
This brush can also be used for other surfaces as well.  We have seen auto detailers use it for cleaning interior surfaces and hard-to-reach spots like air vents.